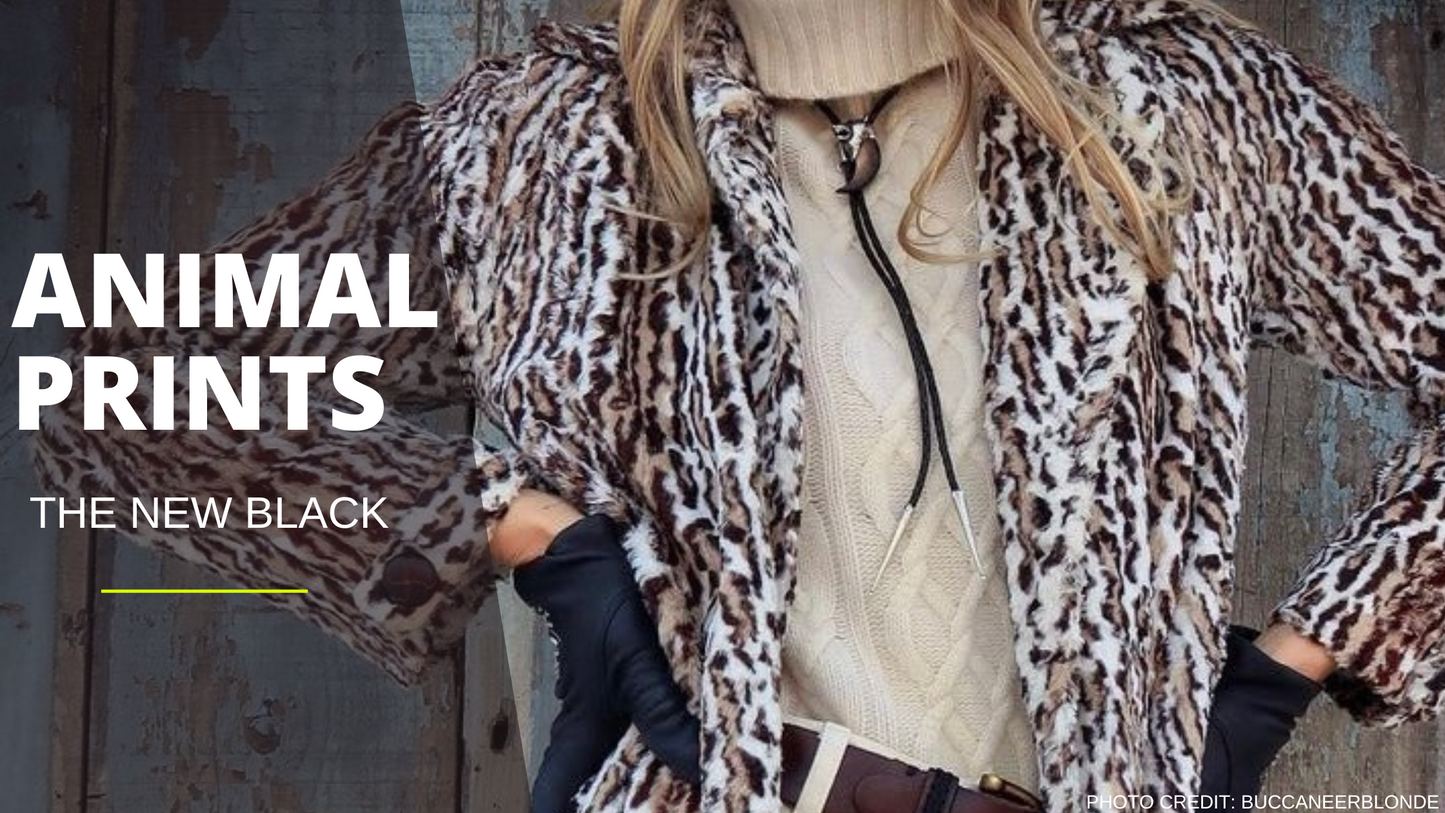 Animal Prints Are the New Black
Trust us — this wild trend is more versatile than you may have realized.
There's an interesting internal radar that seems to go off as soon as summer comes to an end. We get pulled into this small bubble of comfort and tend to quiet down a little. 
It's the time we tend to live out our most Pinteresty lives and cozy up in oversized sweaters, while we sip lattes surrounded by autumnal candles and twinkle lights and indulge in our favorite fall comfort movies and books. There's something so secure and comfortable about fall - including our go-to style. 
This year, fashion trends are encouraging us to go a little more bold with our wardrobe. It's easy to think we should stick with neutral tones, but what about something a little — wild?
Animal prints are a hot trend that have been seen all over the runways and on your favorite influencers. Honestly, they breath life into a wardrobe that can easily get a little safe this time of year — especially over the last couple of years during the pandemic. 
But this year? We have so many more reasons to get up and get dressed. We're finally starting to get our fashion-forward selves back out there and are having fun with our outfits again. 
Pulling from decades past, the animal prints trend proves that just because summer is over doesn't mean our maximalist fashion senses need to go into hibernation. It's a no brainer to jump into this surprisingly versatile and lively trend for the fall/winter 2022-2023 season. 
While at first, it might seem like boasting animal prints might be a little extra, we're here to encourage you to break out of your comfort zone this season and see the style possibilities at whatever level feels right to you. 
Add Small Pops of Print
Let's ease into this, shall we? Even someone with classic taste can add the perfect pop of print into their look, and accessories are a fantastic place to start. 
Find a sleek snakeskin print handbag as an exciting way to carry your essentials. Top off a neutral blouse and your favorite jeans with a zebra print belt, like this Midori Belt, for a subtle trendy touch. Or even throw on a scarf with some cheetah print sprinkled in for a little something extra. 
Remember, you don't have to go big to add this trend into your look. Start by adding it in where you're comfortable and go from there. 
Find a Happy Medium
Ready for a little more? At this level, think of incorporating animal prints as a staple part of your outfit that adds a touch of glamour to your look. 
Animal prints don't have to be loud. They can easily be subtle and incorporate your favorite seasonal tones. For example, the Leopard Satin Midi Slip Dress, takes the LBD to the next level by seamlessly incorporating an all over animal print that gives timeless style. 
One of our favorite ways to wear this trend is through footwear, as this can make a powerful statement when paired with a more subtle outfit, instead of taking over the whole look. Our current favorites are the South Cow Ankle Boots from Alohas.
Go Big and Dive In
For our maximalist ladies out there - we know you're all over this trend already and we are here for it! 
These looks are bold and fabulous. They exude confidence and add a sense of playful fierceness to your look. 
Rock some tiger print pants that will turn heads. Top off your look with an abstract animal print layering piece, like the sophisticated Savannah Intazia Coatigan or with the fresh Wild One Cropped Cardigan. 
This is a trend to have fun and play around with, so don't be afraid to go all in with that one brilliantly bold statement piece. 
As always, we encourage you to express your full self. The great thing about trends is that you can fit them into your own personal style, which will leave you feeling like your most confident and fashionable self. 
Our stylists at our Burlington store are always encouraging and will help you find the right balance that feels good to you. Come find your new favorite animal print clothing and accessories the next time your shopping on Church Street, or stay cozy at home by shopping with us online anytime.