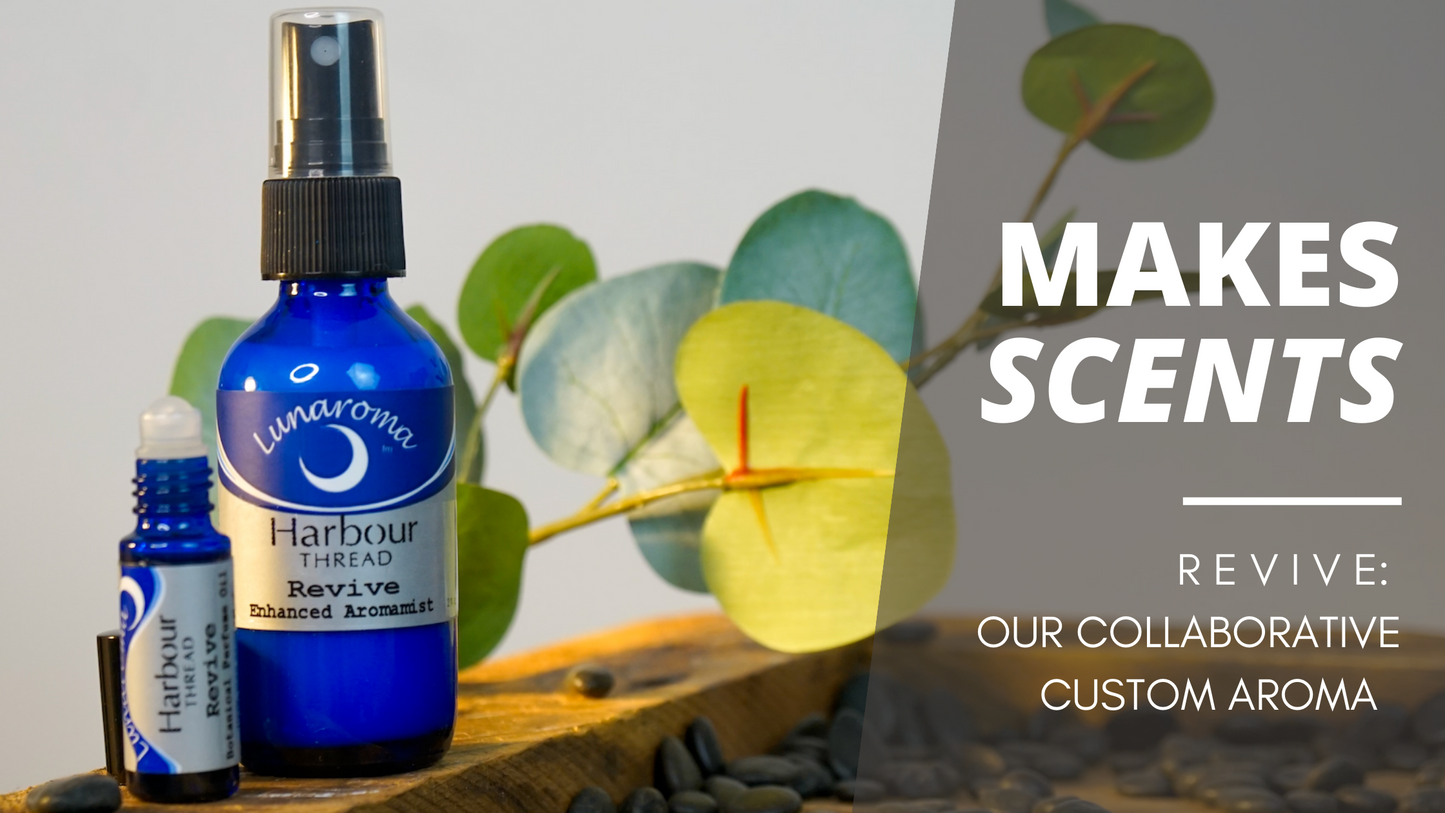 Introducing REVIVE: Our Collaborative Custom Aroma
We are so excited to announce that we've been partnering with 
Lunaroma
 to bring you REVIVE, our first signature aroma!
With smell being our most powerful sense, we're aware of the impact of force a scent can have on us. Our minds can be artfully transferred to a memory, a feeling, a judgement or even a longing for something more.
Every scent tells a story, and the story of Harbour Thread has even more life breathed into it with our release of REVIVE, our first signature aroma. 
REVIVE 2 oz Enhanced Aromamist   |   REVIVE 6ml Perfume Oil Roll-On
As a small business, we believe in supporting local, and found excitement at the opportunity to partner with fellow local female-founded company, Lunaroma, to create this invigorating aroma. 
Intended to transform your mood to a place of replenishment and connectedness, Revive is a gender neutral scent that is warm, earthy, nourishing, and sensual with a touch of spice and citrus.
Available in a room + linen mist as well as a roll-on perfume oil, this sophisticated scent beautifully balances the aroma of home while also being the perfect accessory to carry with you on the go. 
Our busy days are filled with pockets of "pick-me-up" moments just waiting to be triggered, and Revive is our poetic way of filling up that self-care cup.
Revive is available exclusively at Harbour Thread, so be sure to experience this alluring aroma the next time you're shopping on Church Street and decide for yourself — can we help you tell your story?