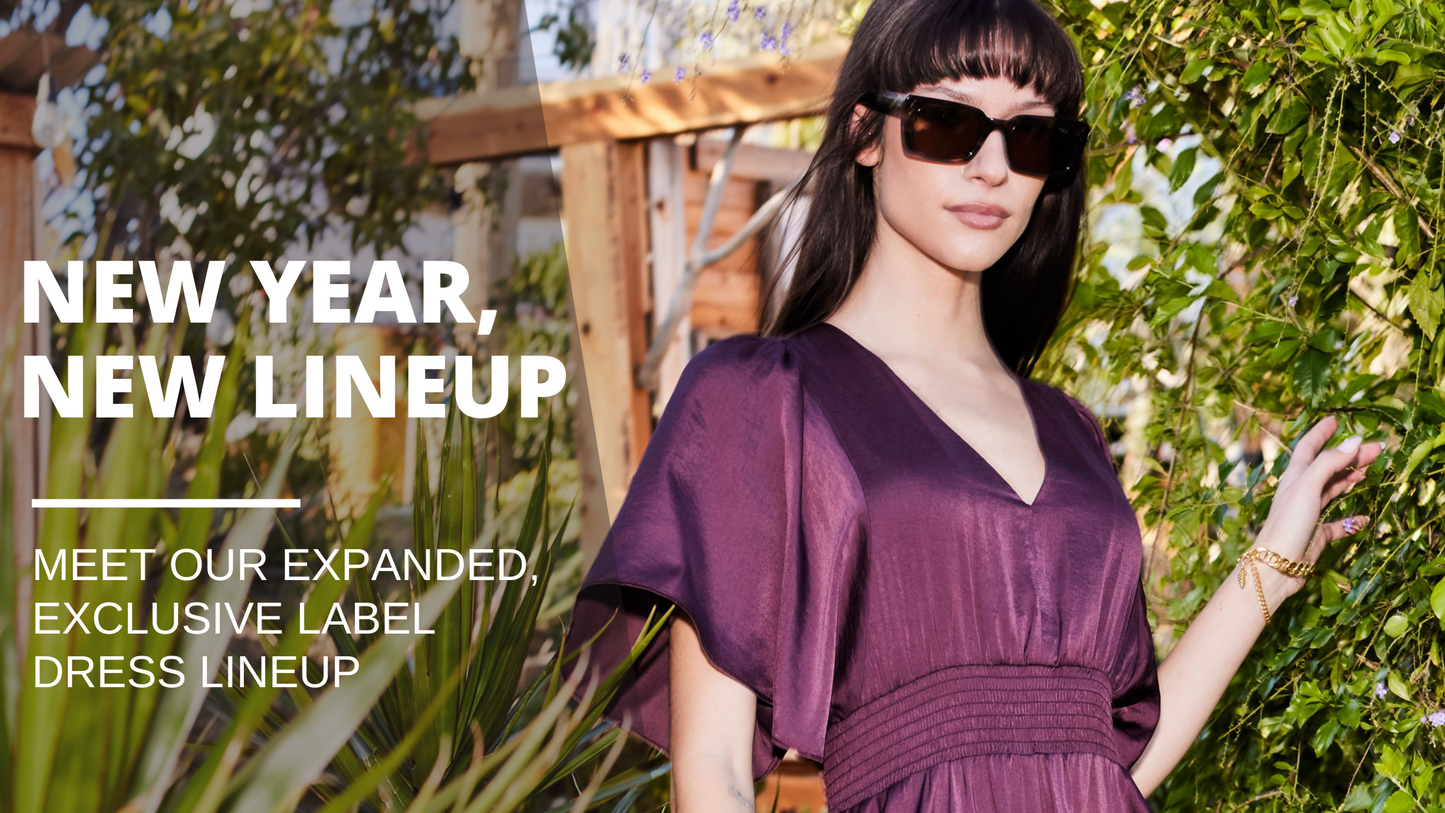 New Year, New Dress Lineup
A new year brings a new Harbour Thread Exclusive Label dress lineup - with more to come!
The New Year is a time to graciously reflect back on all that's been experienced in the year prior, while also setting intentions for what's ahead. 
At Harbour Thread, we had quite the year, with many wonderful and progressive moments that have brought our boutique to where we are now, in our 20th year, and we couldn't be more grateful. 
One of our brightest spots from the past year, has been getting to see our customers — our friends — wearing our dresses from the Harbour Thread exclusive label. 
We love seeing everyone's individual styles shine through with these versatile dresses. We adore hearing all about the special occasions you plan on wearing your dresses to. We are over the moon when we see the vacation photos you post while wearing our dresses in far away places. 
Our authentic joy at women experiencing moments that are anchored around the confidence you feel in our dresses — it's what we hold dear to our hearts and it's why we knew we had to keep going and bring you more styles. 
To start, we wanted to bring more variety with some of our best-selling dress styles. 
The Stella Dress is a complete stunner for any occasion. With a perfectly draped cowl neckline and fierce side slit, this is a dress that you'll want to keep pulling out for all of the special occasions ahead this year. We've added some fresh new colors and prints to help you be able to mix it up with this head-turning silhouette. 
The Wren Dress now has a sister style in The Wren Micro Dress. With a slightly shorter bottom hem and two exciting new shades, this playful mini is a perfect dress for sorority events, date nights — you name it. There are endless ways to style this adorable dress and we love seeing the outfits you create around it. 
While we've expanded variety on our original best-selling styles, we've also added several new styles to our exclusive label lineup. 
Fresh in a dreamy floral hue of wisteria, The Ella Dress features a halter tie neckline that leaves you in control of your comfort and a mini silhouette that accentuates all your best features. It's a dress that feels like spring and all of the loveliness that comes along with it. 


Next, The Gwen Dress is a solid choice for any occasion, as it easily moves with your body in a silky soft midi style. With a flattering fit that includes short flutter sleeves and smocking at the waist, this beautiful dress offers a little more coverage than some of our other styles, along with a sense of effortless elegance that can easily be dressed up or down depending on your style and occasion. 
Following up is The Diana Dress — a twirl-worthy maxi dress in rich shades and a feminine silhouette that compliments your figure. It features exaggerated flutter sleeves, handkerchief style skirt front, and smocking at the waist. A beautiful dress you'll treasure for years to come. 
Last in our new releases, but definitely not least, is The Jenn Dress — because every woman needs their perfect little black dress. 
This versatile dress has it all. An artfully created canvas that seamlessly fits into whatever style you're going for — fierce, romantic, polished, bold — the possibilities really are endless and we're beyond excited to see you wearing this beautiful LBD in a way that's all your own. 
With a whole new year ahead, we're excited to keep rolling out even more new exclusive label styles to come.
Be sure to follow us on Instagram to stay in the know about our new releases, and come stop by the boutique and find your new favorite dress the next time you're on Church Street. If you prefer to stay in, you can also shop our dress collection online, anytime. 
In this new year, and always, we encourage you to adorn with abandon.