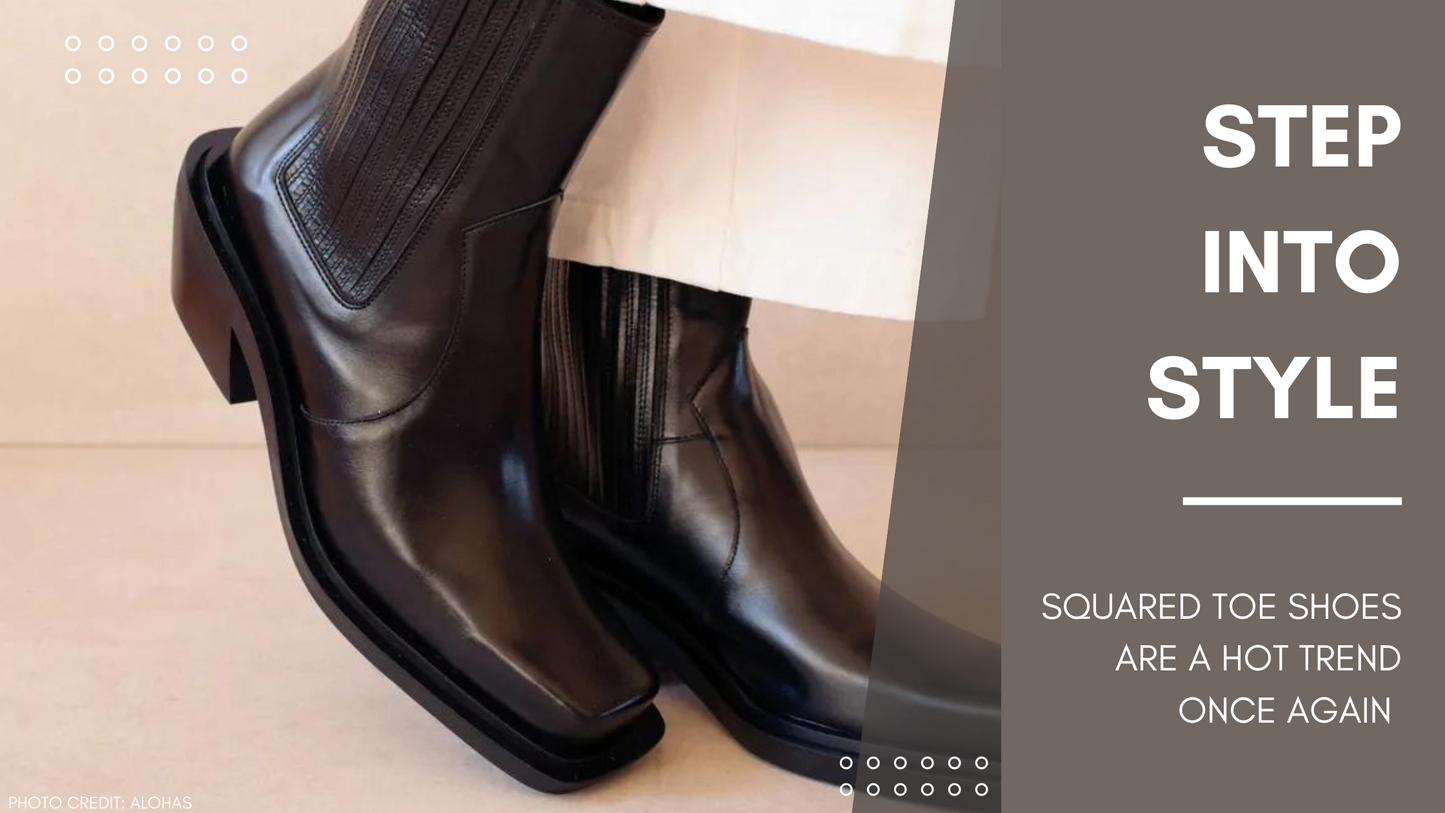 A Little Shout Out for the Squared Toe Shoe
Who doesn't love a good comeback? 
As trends come and go, we can look back on photos and see what our former selves thought was so 'us' at the time. 
Sometimes we look back on former style staples and wonder what we were thinking, but sometimes, we long for our favorite beloved looks to come back. 
Enter, the squared toe silhouette. 
So many of us are having a blast with the 90's and Y2K nostalgia trip we've been wearing recently. Squared toe shoes have been a trend that's been reimagined several times over the last few centuries, really, but the squared-off staple of the 90's might be freshest in our minds. 
One thing we've notice a lot of women saying to us lately is how exciting it is to bust out their squared toe shoes again as well as shop the new styles of this solid silhouette. 
Squared toe boots are a staple we are loving this season. They're a smart and sophisticated choice to accessorize your favorite fall looks. 
The squared toe heels have been a sought after style for special events this year, with many women wearing this trend for the first time. Dolce Vita's Noles Heel is a great example of this, while also lending the versatility of dressing up a casual outfit. 
With every new squared toe style we get in the store, it's fun to see the whole staff in all our age ranges think a women's footwear trend is for them. They work for everyone.
We also love the level of comfort this style of shoe offers. We're all ready for heels again after taking it easy the last few years, but let's also appreciate our toes still being able to have a bit of space for themselves. 
We're having fun with this style all over again — so let this serve as a little appreciation post for a great look that's once again getting to have its moment. 
Come have a feel good shopping session with our boutique stylists in Burlington the next time you're on Church Street.
Or if you're happy at home, find your perfect pair to shop below with our fun footwear zodiac matchup.