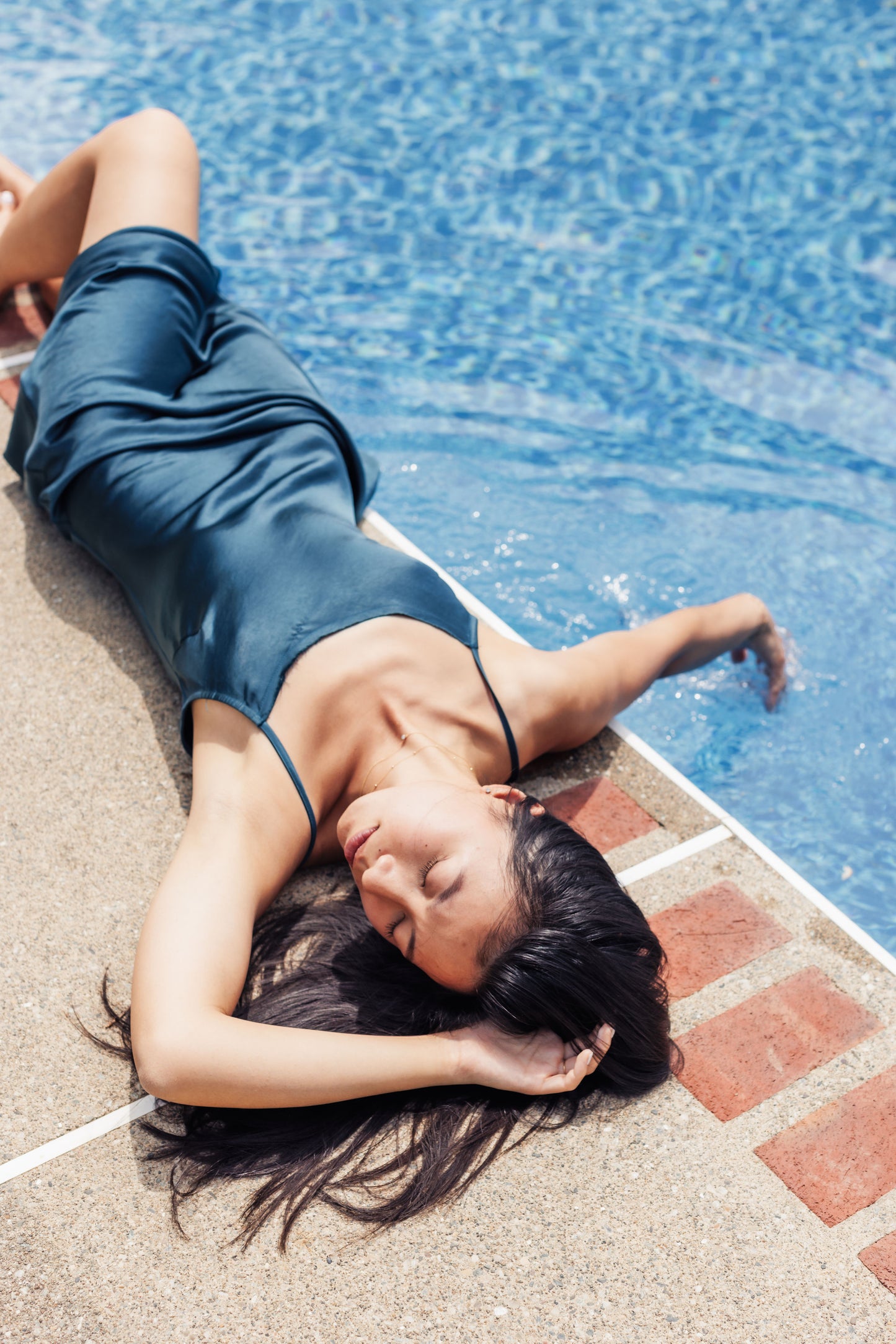 A New Name Brings A New Line
Let us introduce you to the new Harbour Thread private label collection — designed by us, just for you.
This has notably been an impactful year for our little business. After nearly two decades, we officially rebranded from the beloved Stella Mae name to Harbour Thread, marking a new chapter of what was to come for us. 
With that bold step into our future, we knew we could take on more. We intentionally created a space that allows our customers — our friends — to express their most full and fashionable selves, and now we want to provide a clothing line, created out of our love for the women who so loyally have been a part of our evolution. 
Enter the new Harbour Thread private label collection. 
After years of artfully observing fashion trends that come and go, we want to offer a special and classic one-of-a-kind dress collection that can stand the test of time. 
We intentionally aim to provide a fit for women that inspires confidence. These dresses were designed to softly drape over your body in flattering silhouettes. 
Our first release in this beautiful line is the versatile Sawyer Dress. With so many ways to wear, this show stopper looks stunning in whatever style you call your own. 
It can easily be paired with your favorite heels, just as it can with a sweater and sneakers or a tied off t-shirt. There are endless style options this classic and durable dress can provide throughout the seasons, making it a true closet staple. 
Next, our darling Wren Dress has joined the lineup, offering playful elegance in a mini silhouette. A dress that we hope brings out a bold confidence within you, have fun styling this beautifully crafted dress for a breezy summer wedding look, or for a fierce fall night with a leather jacket and booties. 
Our most recent release is the Stella Dress, in a silhouette that guarantees heads to turn when they see the cowl neckline and side slit detail of this stunner.
We've been enchanted with the idea of creating this dress for you for quite some time, and we are so excited to give you such a timeless and flattering piece you can show up in for your most special occasions. 
This store, these dresses, this community we've cultivated here means so much to us. Our love language is helping you feel like your best, most authentic self through the services and quality pieces we offer you. 
We can't wait for you to come view this very special collection of ours, whether it's in-store at our Burlington boutique in the heart of Church Street Marketplace, or viewing our collection online. 
Know that this is only the beginning, and remember — adorn with abandon.